I feel kind of like I'm running around with a, like, um, a totebag full of hornets, only the totebag is fashioned out of Kleenex and snot, and I have them all at arm's length and I'm one of those people who are like REALLY REALLY afraid of bees/stinging insects, like irrationally, you know: when you are at an outdoor cafe, and suddenly your lunching companion does like the mid-90s Pepsi gooseneck wave with his/her head/neck and then leaps from the plastic/metal chair with a holler/squeal and darts across the parking lot/dances in place like a monkey puppet, all the while moaning/shrieking "Oh my God, a bee/hornet/wasp/buggie!" Like that.

Friday, Oct. 01, 2004 - 7:32 p.m.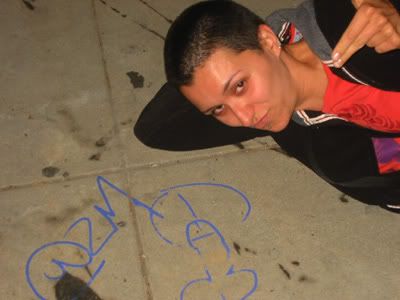 Wednesday, Sept. 29, 2004 - 12:37 p.m.


Monday, Sept. 27, 2004 - 2:47 p.m.


Monday, Sept. 20, 2004 - 8:36 p.m.